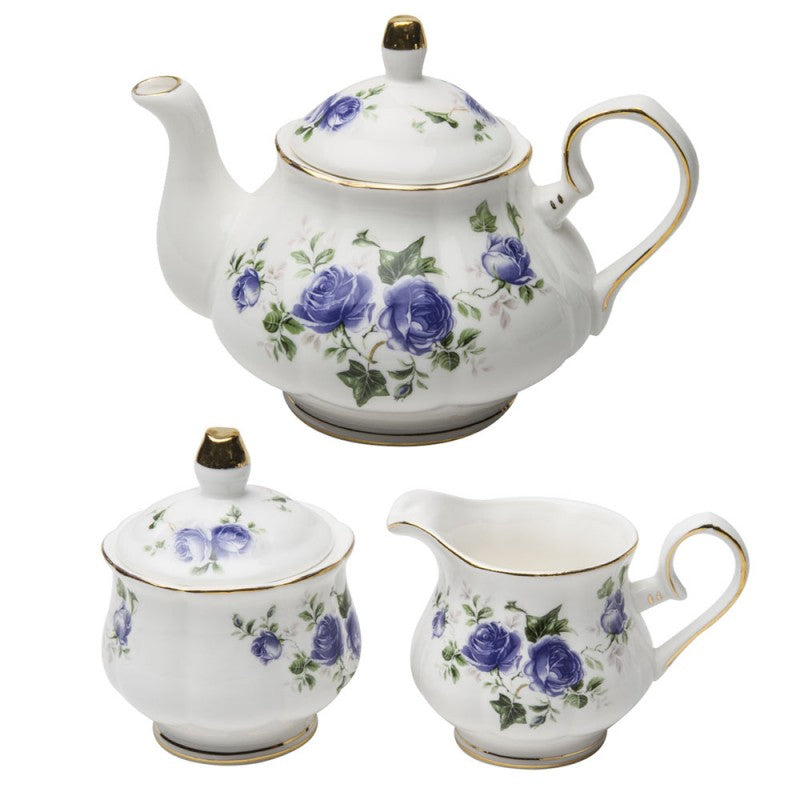 Tea Set- Blue Scatter Rose 3 Piece Tea Set
$ 55.00
For a lavish experience of afternoon tea, this regal, Blue scatters rose three-piece set is a must-have for any table setting A luxurious addition to your collection - this set is perfect for entertaining friends or family with a sumptuous display of afternoon tea. Exquisite scatters of blue roses and intricate gold detailing create a grand impression that your guests won't soon forget.
Features
4 cup Porcelain Teapot -28oz
Sugar and Creamer Set -4-5oz
Gift Box 10.5" x 9" x 6"
Related Products