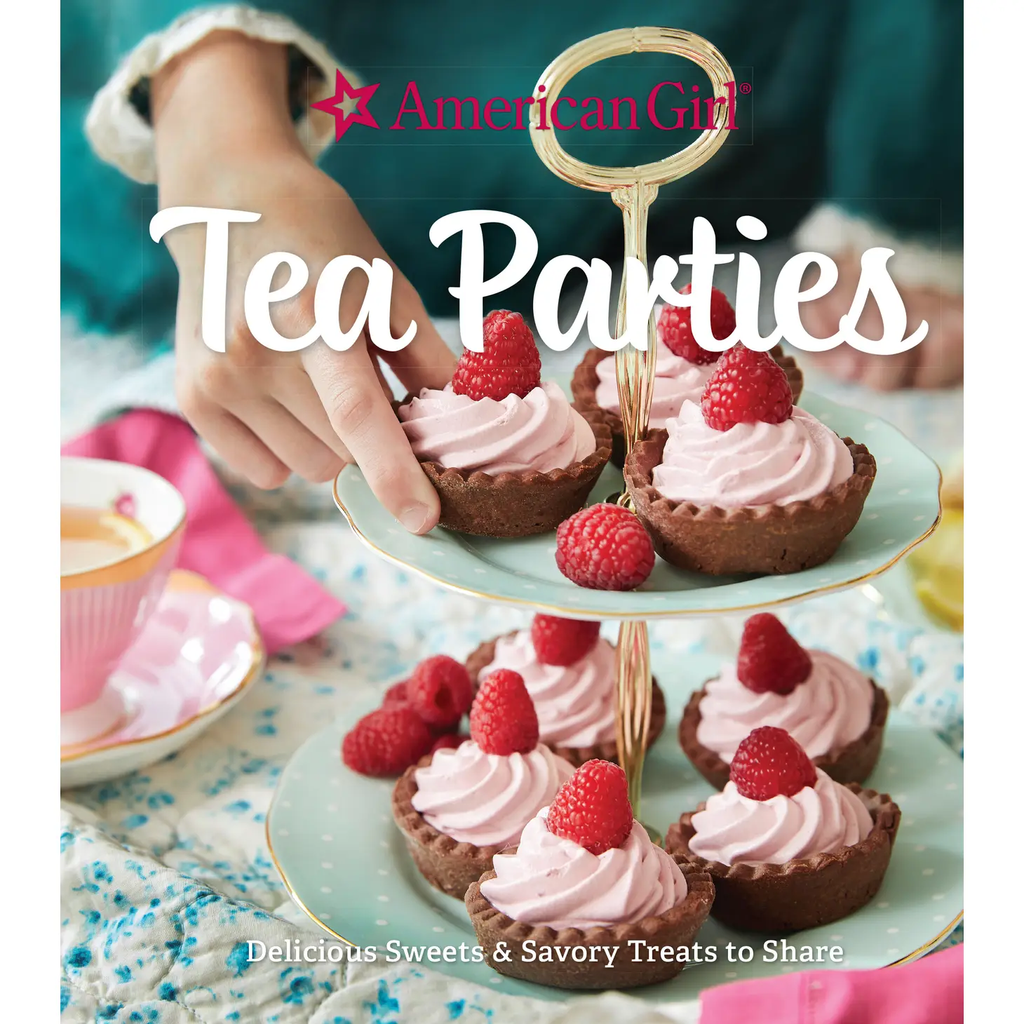 American Girl Tea Party Book
$ 20.00
Young chefs can acquire basic culinary skills in an enjoyable and delicious manner by hosting an American Girl tea party!
This cookbook features 50 delectable recipes including cakes, biscuits, scones, sandwiches, and more, easily catering to all levels of ability.
Featuring vivid full-color photography, in-depth instructions, and creative ideas to personalize the tea party, this book is a must-have for any event. Indulge in classic delicacies such as buttery shortbreads or innovative recipes like vanilla-rose teacakes - these scrumptious treats will surely be loved by kids.
Experience the timeless customs of having a warm tea, a lively holiday tea party, or a summer get-together with refreshing iced tea and summer snacks.

• Made in United States
• Dimensions: 8.3″ x 7.3″ (21 x 18.4 cm)
Related Products