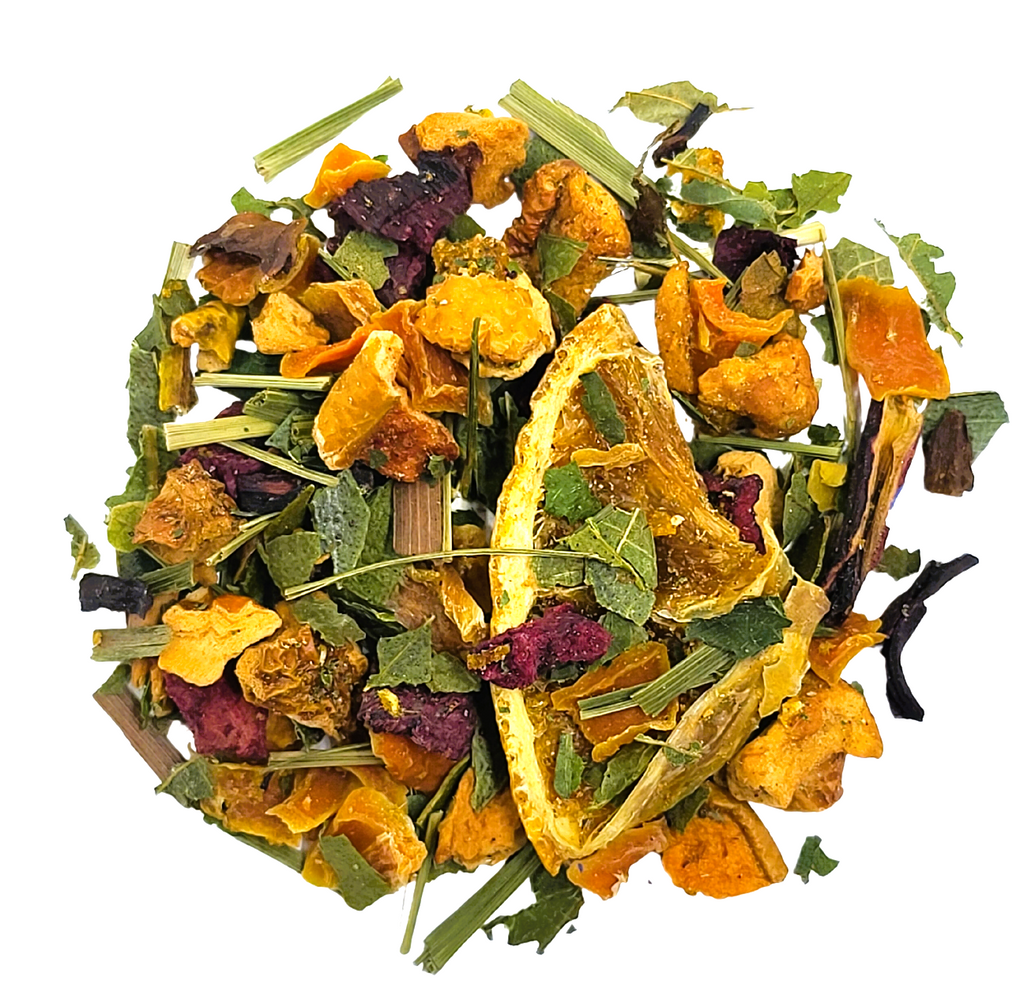 California Sunshine - Fruit/Herbal
$ 10.00
California Sunshine - Fruit and Herbal Infusion. 
One of our signature wellness blends.  A fabulous, unique infusion of fruit and herbs make this a customer favorite year round. 
It is like sunshine in your cup!  A blend of zesty citrus, eucalyptus, lemongrass, apple, beetroot, carrot, blackberry leaves and hibiscus for a refreshing and energizing cup.
Naturally caffeine-free.
 5-10 minutes
203-212 °F 
 1 level tsp.6oz-8oz serving
Related Products