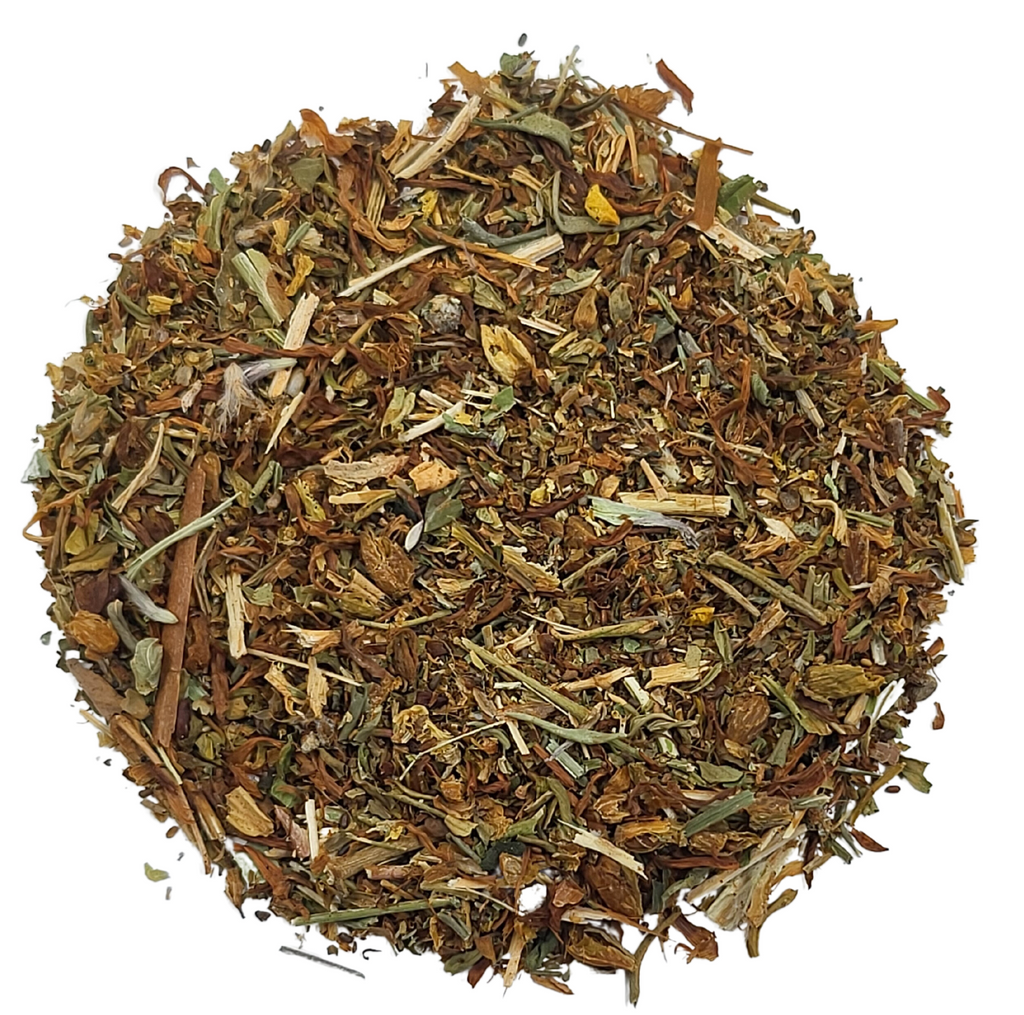 St. John's Wort -Herbal
$ 9.00
This organic dried St. John's Wort flower produces a pale copper cup with almond undertones and a licorice finish when brewed. It can be enjoyed alone or combined with other herbs for a flavorful infusion.
Caffeine Free
 3-7 minutes
 203-205 °F 
 1 level tsp.6oz-8oz serving
Other Info
St. John's Wort has a unique past; its namesake is derived from its tendency to bloom on the summer solstice, June 24th, which coincides with the festivity of St. John's The Baptist. In the past, its mystical properties were said to help ward off evil spirits. It is said that many herbalists use the plant for a variety of ailments, including urinary issues, diarrhea, and jaundice.
Note: It is recommended that you consult your doctor before using herbal tea, especially if you are pregnant, nursing, or on any medications
Related Products