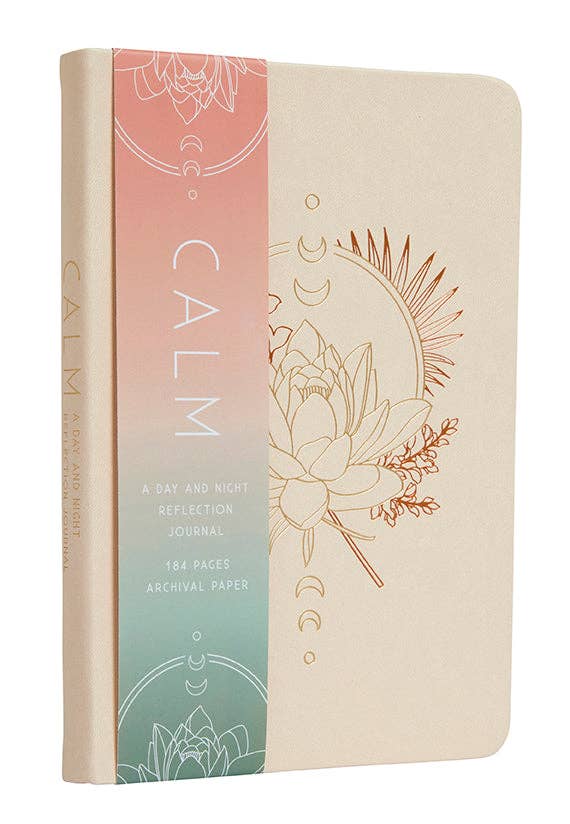 Calm: A Day and Night Reflection Journal
$ 19.99
Between juggling work, family, and other commitments, stress and anxiety are common experiences for most people. For both your mental and physical health, it is important to learn how to manage your stress.
Calm: A Day and Night Reflection Journal offers a conscious path to uncovering the root causes of stress and anxiety, and provides a tool to help users take steps for gaining a greater sense of control and tranquility.
Designed as a 90-day support system, each daily spread includes a morning practice for recording your mood, stresses, goals, and activities for the day; and an evening practice to reflect on how the day's activities contributed to your stress level and what worked best to increase your feeling of calm.
Add our Calm herbal tea and Calm scented candle to create the perfect environment for relation.
Related Products