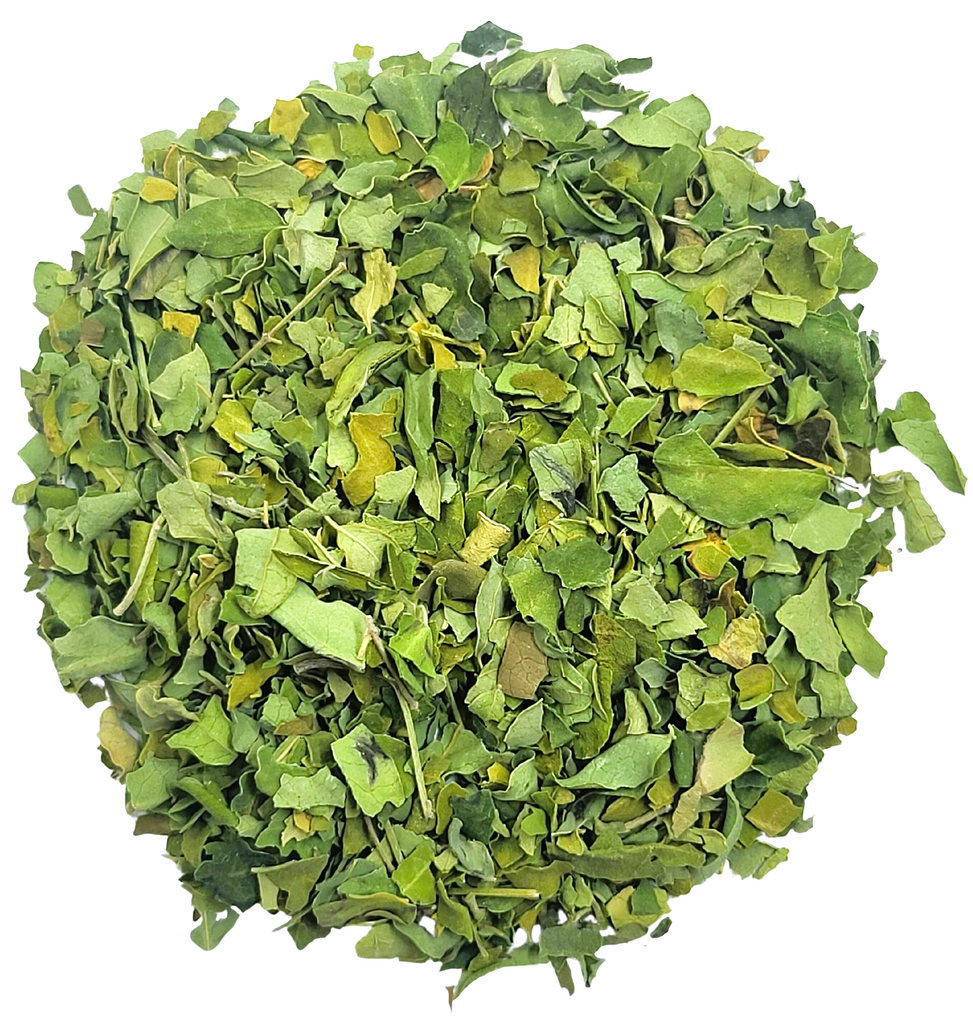 Moringa-Herbal
$ 9.00
Moringa is a nutrient rich herbal tea. This powerhouse herb is rich in iron, potassium, magnesium, beta carotene, calcium, Vitamin A, Vitamin C and Vitamin B6. Some benefits include anti-inflammatory, cancer fighting and anti-fungal properties. It's time to say goodbye to spinach and kale and hello to moringa. 
 3-7 minutes
 205 °F 
 1 level tsp.6oz-8oz serving

Note: It is recommended that you consult your doctor before using herbal tea, especially if you are pregnant, nursing, or on any medications.  
Related Products