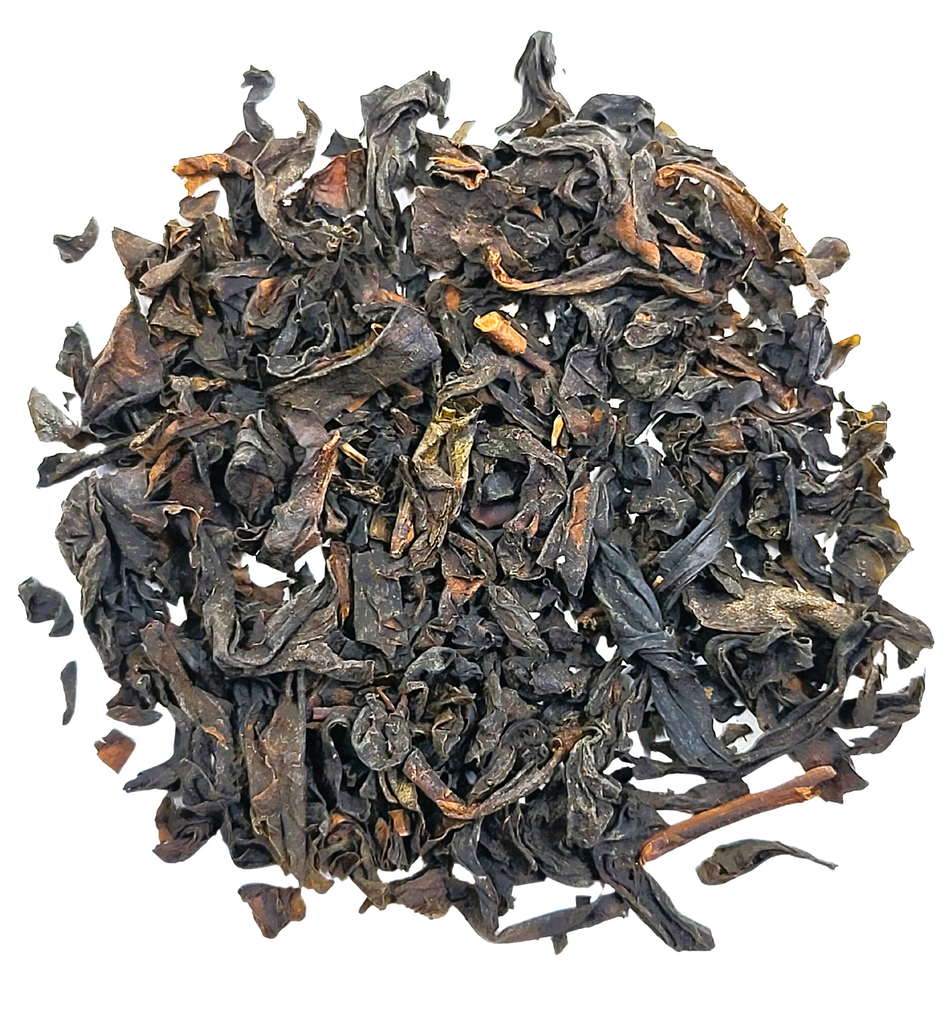 Amber Dragon Oolong
$ 16.00
Amber Dragon - Wuyi Mountains Fujian China
Amber Dragon offers an alluring floral bouquet balanced  by gentle nuances of minerals and wood with lingering hints of fruity caramel and dark honey notes.
This fabulous organic tea is grown in the rocky rain-forest terrain of Wuyi Mountains. This roasted Oolong consists of large, dark and twisted leaves.
100% Organic
 3-5 minutes
 195 °F 
 1 level tsp.6oz-8oz serving
Contains Caffeine.
Related Products