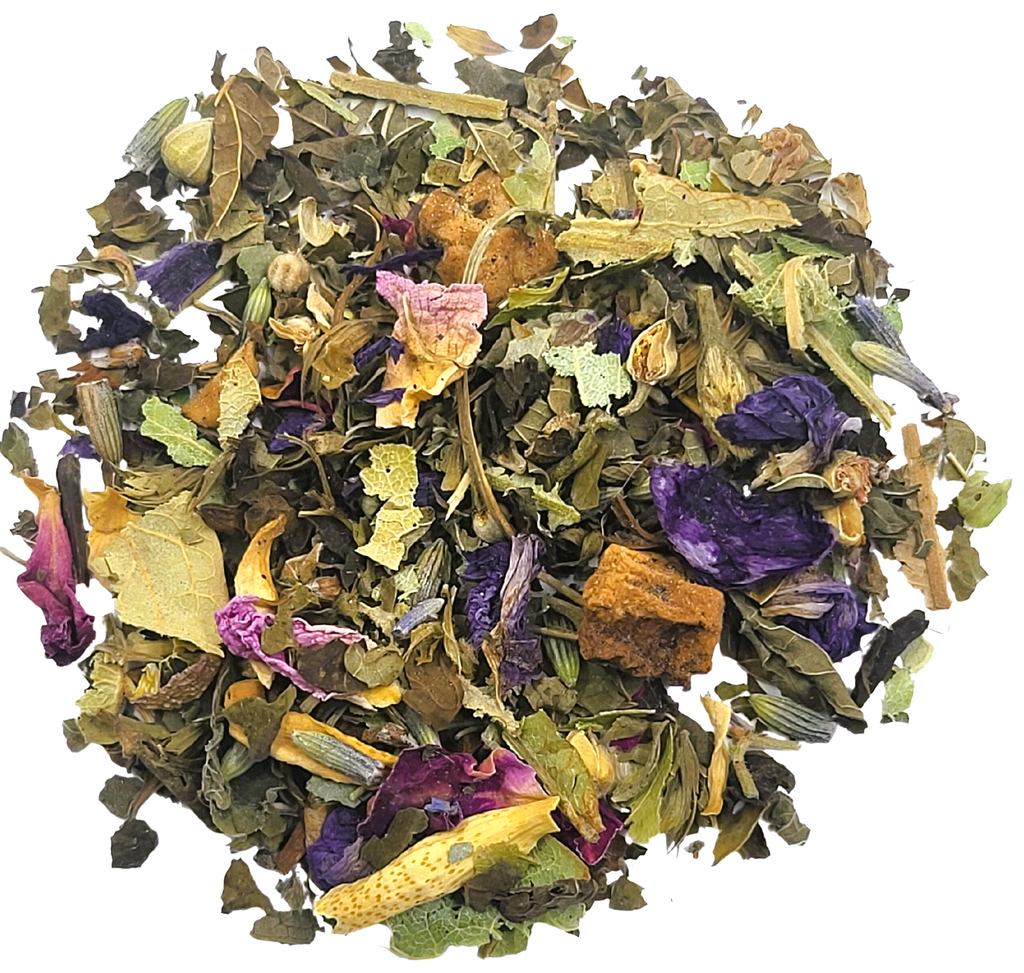 Tuscan Garden - Herbal Tea
$ 12.00
Tuscan Garden Herbal Botanical Blend
The indulgence of this smooth, herbal blend seduces you with its delicate aromas. 
Flowery lavender, orange blossoms, honey-like aroma of linden tree blossoms, and fresh Melissa take you to dreamy bliss.
Contains: Apple pieces, sliver linden tree blossoms, melissa leaves, lavender blossoms, rose petals, sweet blackberry leaves, orange blossoms and mallow blossoms.
Caffeine Free
 5-10 minutes
 205°F 
 1 level tsp.6oz-8oz serving
Related Products