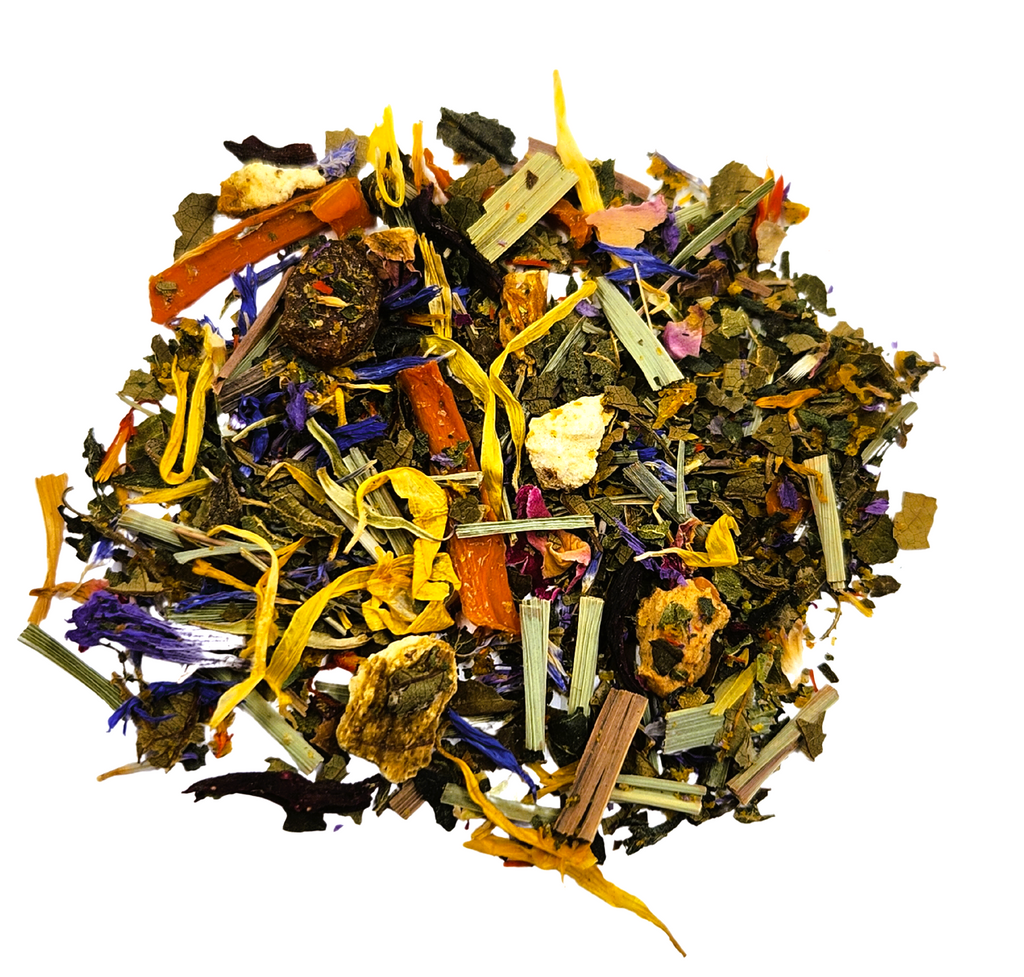 Reiki-Herbal Tea
$ 10.00
Formed from the Japanese terms rei (cosmos) and ki (spiritual energy), Reiki is an ancient spiritual healing method. This fresh blend of fruits, herbs, and blossoms is a pure experience of nature.
Contains: sultanas, apple pieces, mango, lemongrass, rosehips, hibiscus blossoms, orange peel, carrot, stinging nettle leaves, sweet blackberry leaves, tangerine pieces, orange pieces, and assorted florals. 
Naturally caffeine-free.
 5-10 minutes
 208°F 
 1 level tsp.6oz-8oz serving
Related Products