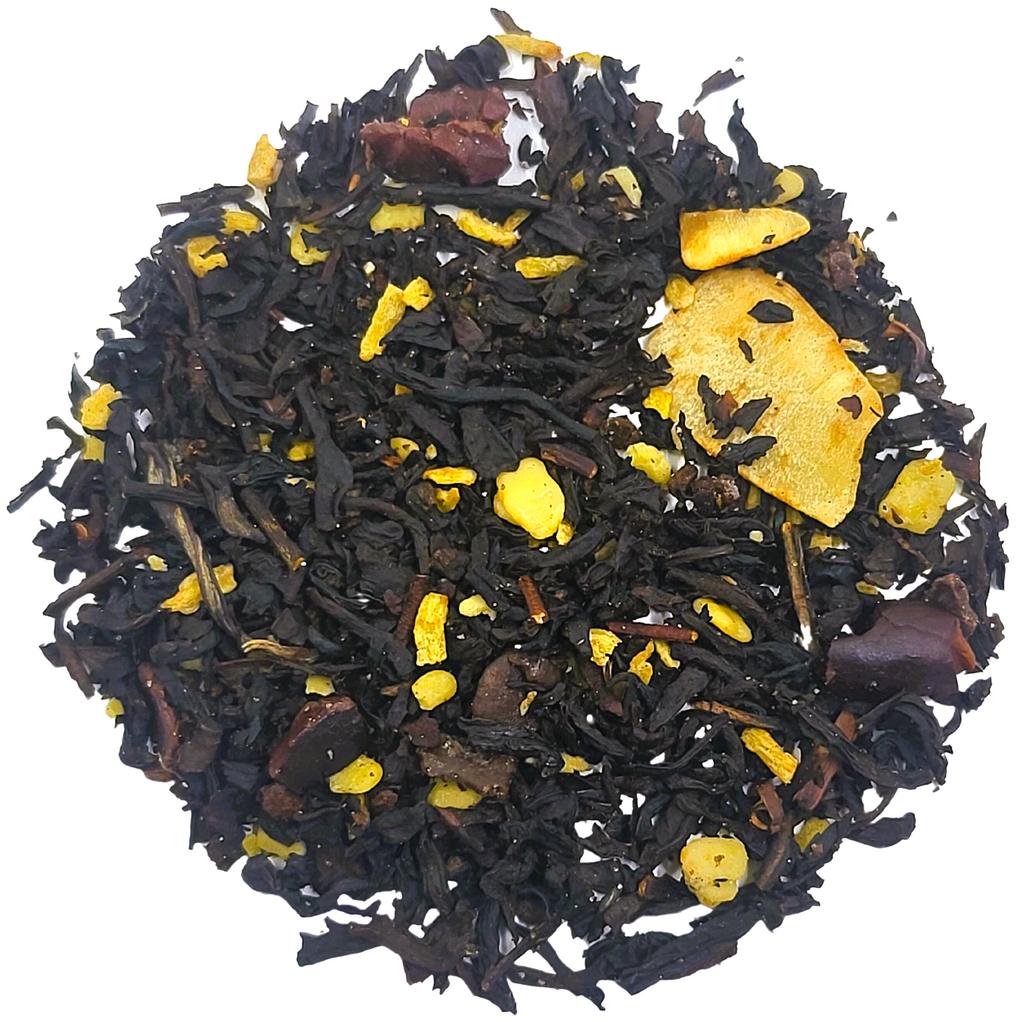 Bon Bon - Black tea
$ 10.00
Bon Bon - Black Tea 
Dessert Tea 
The perfect dessert tea a must for every chocolate lover! 
Organic black tea perfectly blended with cocoa nibs, shredded coconut, chocolate chips, cocoa beans, cream, and cocoa butter. This tea is a special treat for a weekend morning or a decadent dessert tea without the guilt.
 4-5 minutes
 205 °F 
 1 level tsp.6oz-8oz serving
Contains Caffeine.
Related Products