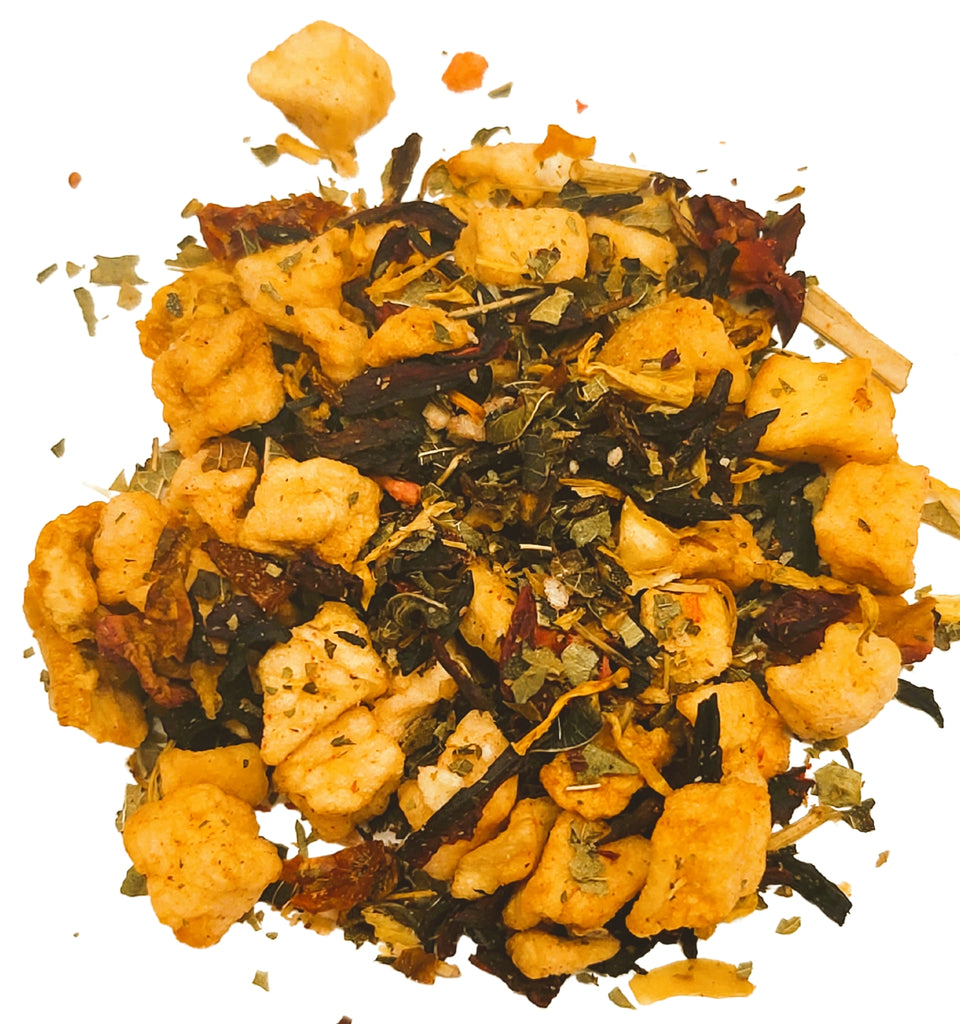 Dragon Fruitini- Fruit Infusion
$ 6.00 $ 9.00
Dragon Fruit is also known as Pitaya or strawberry pear.
The exotic blend of dragon fruit, orange, apple pieces, pineapples, lemon verbena, rose petals, and marigold makes for a refreshing iced tea. Use cold-brew infusion to create an explosion of flavor that highlights the sweetness and fruity aroma of the tea.
 Caffeine-free.

 5-10 minutes
 200 °F 
 1 level tsp.6oz-8oz serving
Try our Iced Tea Pouches - I pouch makes a quart of iced tea.  Each package contains 3 pouches.  
Related Products