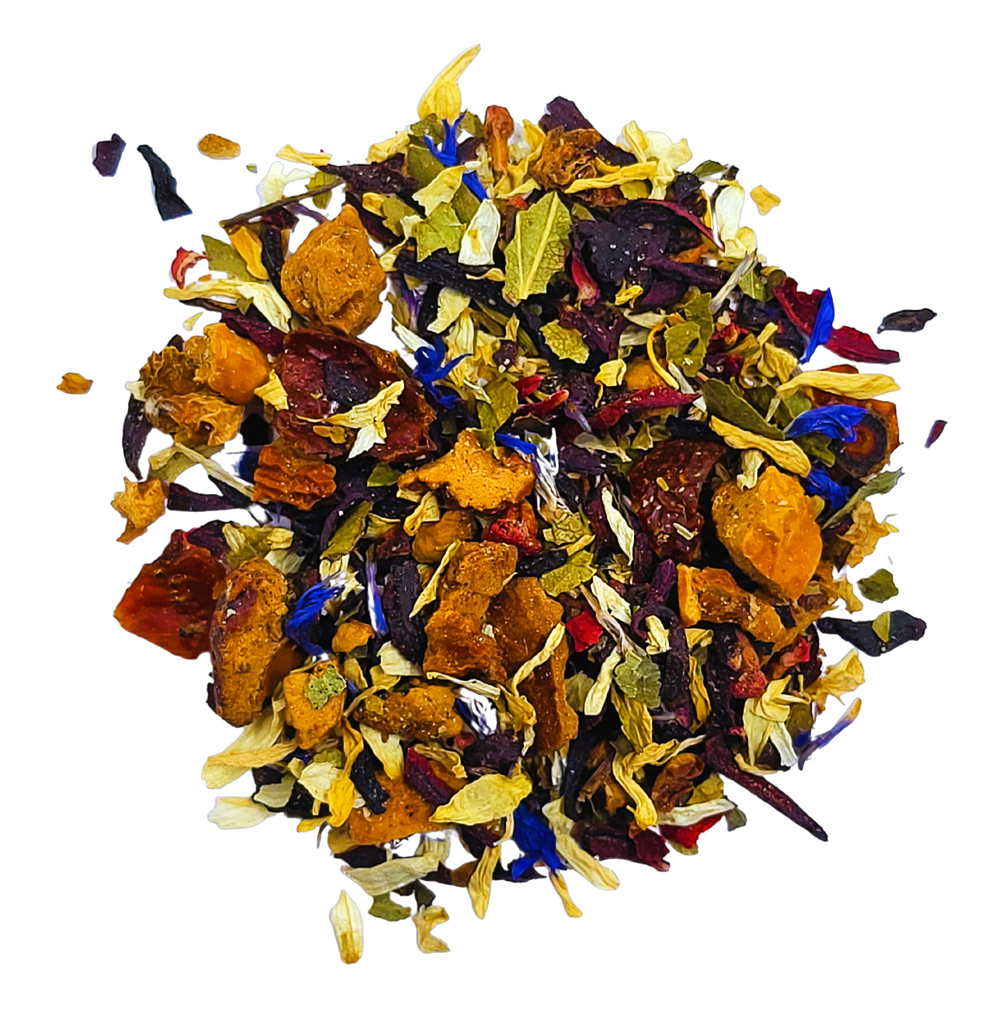 Raspberry Lemonade - Fruit Infusion
$ 9.00
Raspberry Lemonade - Fruit Infusion
This refreshing blend offers the perfect combination of fruit and herbs to create a flavorful drink ideal for summer. It is the perfect accompaniment to a beach or picnic day with friends.
Ingredients: Raspberries, tart lemon peel, apple, rosehips, hibiscus, chamomile, strawberry leaves, cornflower petals and natural flavor
100% Organic
Naturally Caffeine Free!

 5-10 minutes
 205 °F 
 1 level tsp. (or 1 sachet) 6oz-8oz serving
Related Products